2023 RISING MOON SUNSET SERIES - LIVE MUSIC - KARAOKE - WINE AND CASE SPECIALS -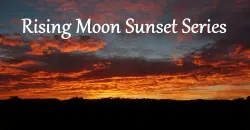 RISING MOON SUNSET SERIES
A CLASSIC DOCE ROBLES EXPERIENCE IS, FIRST AND FOREMOST, LAID-BACK. JOIN US AT SUNSET AND ENJOY 360° VIEWS OF THE MOONLIT VINEYARD. RISING MOON SUNSET SERIES WINE EVENTS ARE HOSTED MONTHLY AT THE TIME OF THE RISING-FULL MOON AT DOCE ROBLES WINERY & VINEYARD. WITH OUR TUCKED-AWAY COUNTRY SETTING OVERLOOKING THE VINEYARDS, OUR ESTATE IS KNOWN FOR BEING RELAXING AND INVITING. WE WILL BE POURING PLENTY OF WINE, SO INVITE YOUR FRIENDS AND FAMILY TO CELEBRATE PASO ROBLES, CA'S BEAUTIFUL VINEYARDS AND DELICIOUS WINES! DON'T FORGET YOUR JACKET! AND HAVE YOUR FAVORITE CHAIR? LOAD IT UP!
Sept 2nd- Open Mic Karaoke (Free Admission)
September 30th -Déjà vu
October 28th -Back Pages
$20 - Admission and First Glass of Wine (or soda)
Wine Club Members $10 Admission fee waived. One event per year.
PURCHASE OF TICKETS COUNTS AS RSVP.
WINES AVAILABLE BY THE GLASS OR BOTTLE: $10 A GLASS, $15 FOR TWO, $20 A BOTTLE
WINE CLUB AND INDUSTRY - Save $5 more on a glass of wine or bottle
KARAOKE ON DEMAND! - IF YOU'RE HERE AND WANT TO SING . . . THE MIC'S ARE ON!
NO OUTSIDE PETS ALLOWED
DOCE ROBLES WINERY & VINEYARD