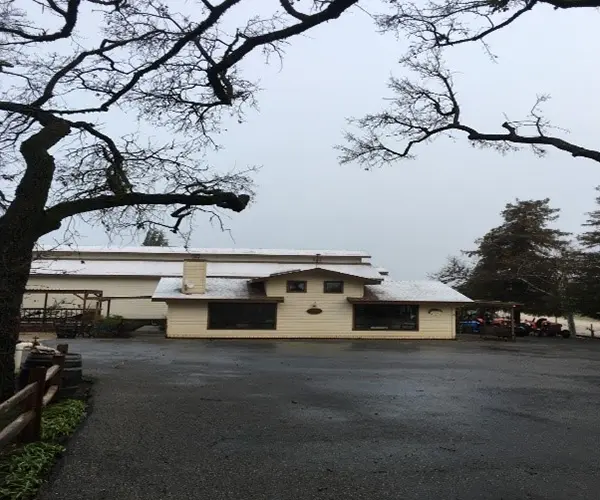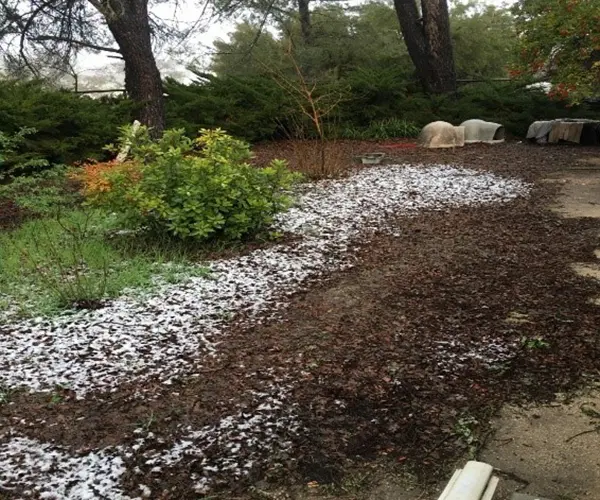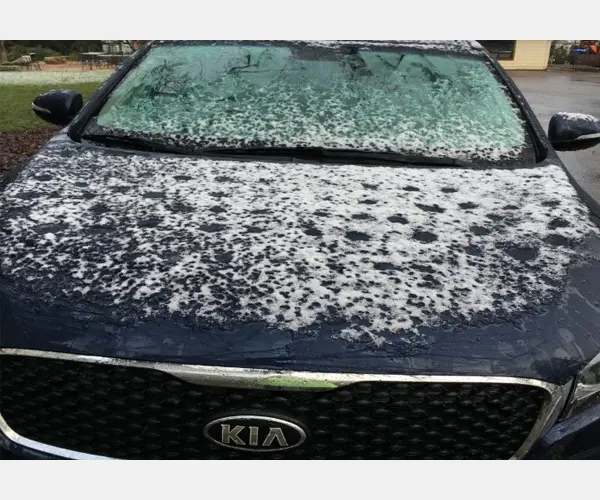 Vineyard Vitals
This year has proven to be rainy and cold, and we even had a dash of snow! We here at Doce Robles are happy to see the rain, and our healthy, happy vineyard is as well.
Unfortunately, our hearts do ache for all those negatively impacted by the flooding that's occurred across California. We truly hope everyone is safe and well.
Now we are anxiously waiting for spring and the super-bloom it will bring. We're awaiting some nice weather and clear skies.
"We hope you enjoy this springs selection. There are a few varieties that have been out for a while and we knew you were missing!"
–Enjoy Jimmy-
Shipment
2016 Barbera
Fresh-baked homemade gingerbread with molasses is right there up front, and ripe fruit, stewed strawberry, and cherry follow behind with vanilla notes to close it out. The palate has a nutty medley of walnut and pecan, blackberry, and strawberry. This wine has a nice medium body that fills the palate evenly without overpowering or being cloying.
Jimmymon Red
A five-varietal blend featuring Zinfandel, Syrah, Merlot, Cabernet Sauvignon, & Barbera. Full of fruit and spice on the nose, with an earthy black pepper taste to finish. This is one of our more "casual" fun-drinking wines.
2015 Syrah
Full of jammy fruit and spice on the nose, with spiced cherry, black cherry, kola nut, chocolate, bramble, dark mixed spice, toasty oak, volcanic soil, and black pepper. Juicy and bursting with flavor, with raspberry jam, blackberry preserve, plum, fig, raisin, cedar, chocolate, Bing cherry, spice, earth, and black pepper.
2014 Sy-Rific-Cab
A blend of Syrah and Cabernet Sauvignon. This wine hugs the sweet spot of sweet and tart, savory and juicy, with flavors of blackberry reduction, cherry bark, red licorice, and black pepper. Red pitted fruit flavors lead first, while a jammy strawberry reduction follows.
2017 Petite Syrah
Big, deep raisin. For those who "don't like sweets." You'll easily catch the Syrah influence with an inky dark color. A perfect, full-bodied wine with a spiced nose and mocha hints.
2017 Malbec
The center is a very dark, high-density garnet, while the edge is the characteristically bright fuchsia of Malbec. The nose is very fragrant with the hot Paso climate showing through, producing notes of molasses, potpourri, plum compote, bramble, and sandalwood. It's extremely jammy on the palate with huge fruit notes, blackberry, and boysenberry. There are date, and fig preserves as well with cherry fruit leather.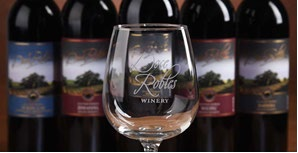 Please note that the PS + CS was just bottled Sept.2022 and are in bottle shock, so sit on them for a few more months before drinking (or several decadent hours if you can't wait). They are wonderful to enjoy!
HAPPENINGS
SUNSET SERIES DATES
Full Moon Parties
August 1st- Band TBD
Sept 30th- De-Ja-Vu
October 28th- Back Pages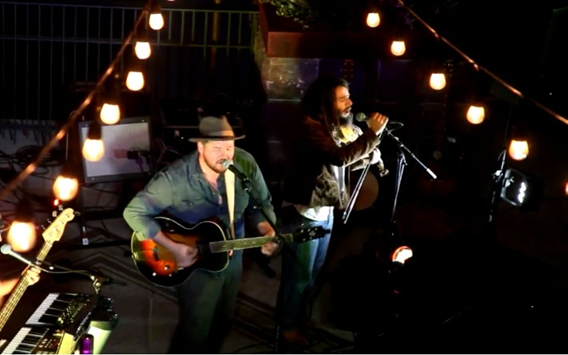 Admittance is now $50.00 per person. We will have a late lunch provided and unlimited booze! This year's Kentucky Derby party will be on May 6th. Your favorite Derby attire is required, including your best hat! You can even bet on your favorite winner. Purse money will be divided by 1st, 2nd, and 3rd place. Reservations are required for this event because spots are very limited. So get them before you can't!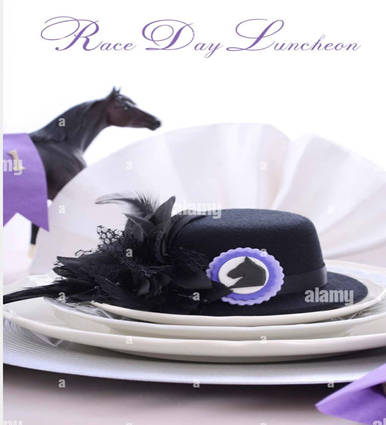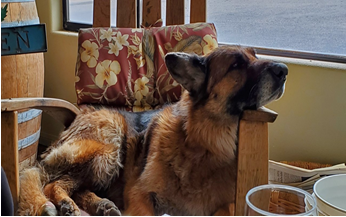 Sophie, Annie, and Baron are doing amazing! We just wish they'd leave the skunks alone this time of year. You would think after being sprayed once, they'd learn their lesson! Every time they get sprayed, they have to stay outside and live with the smell for a week.
Sophie's taken a liking to the Adirondack chair by the fireplace. It's safe to say she simply wants to stay warm.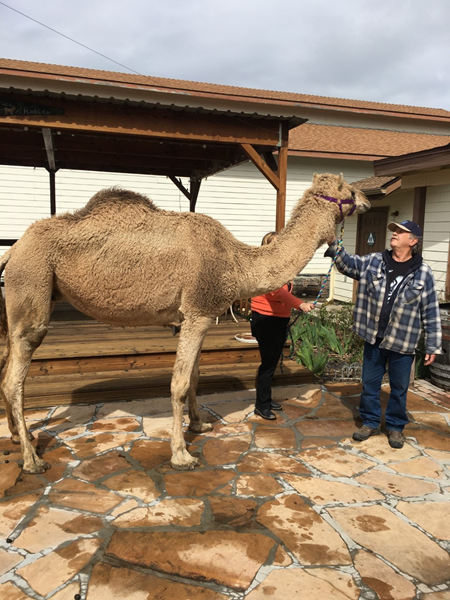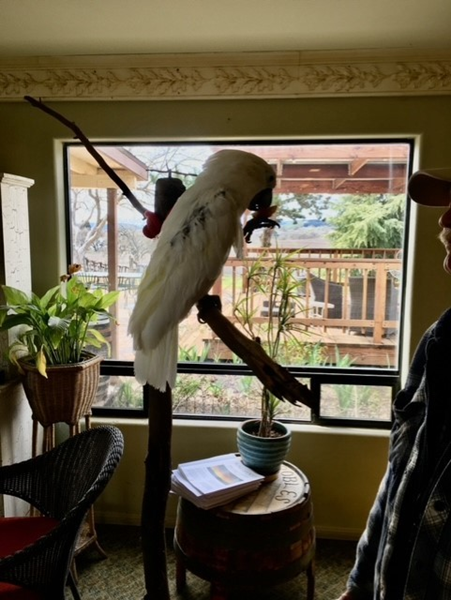 Zoo to you fundraising by the 46 West group. Donations this year were $12,800! Thanks to all who helped make this a huge success.
We here at Doce apologize for our inadequate P.O.S system and to those of you who can't access our website. Moving forward, we will be getting a new system, so you can all get your wine a click away.
To place an order, email us or contact the Tasting Room. We look forward to hosting you on your next visit to Paso Robles, CA.
DOCE ROBLES WINERY & VINEYARD
2023 TWELVE OAKS DRIVE, PASO ROBLES, CA 93446 (805) 227-4766